3dlp
We bring digital ideas to reality by providing cutting edge videoprojection technologies for use in video mapping, corporate, entertainment, and special events.
Explore Us
We're Professional
More than 20 years ago, we made the promise to offer nothing less than perfection. Our equipment is top-tier, industry-standard, and capable of materializing any idea our clients may have in mind.
We're Creative
It's not just about the technology, it's also about what you do with it. No matter how challenging implementing your idea may be, we are always thinking outside the box in order to keep the wheels turning. We are here to impress.
We're Versatile
We provide state-of-the-art technologies for any kind of event, be it private or public, a conference or a festival. Our goal is to change how people view entertainment by adding a visual dimension to events.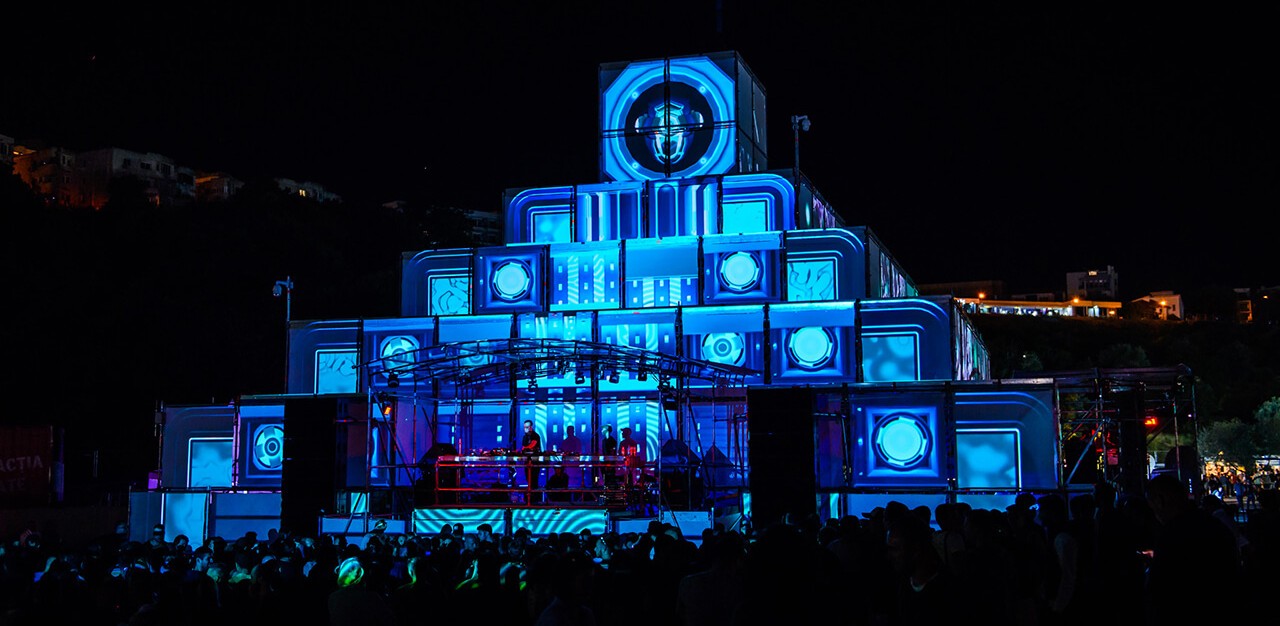 We are a high resolution AV systems company.
3dlp was founded in 1998 in Bucharest, Romania, as a company specialized in providing audio and video solutions. As time went on, our company grew and changed its focus to videoprojection, becoming a rental staging leader in Romania. Today, our arsenal features tens of high-performance Christie® videoprojectors with an intensity ranging from 11.000 lumens to 45.000 lumens. With such power, backed by clever electrical wiring and fully-fledged software, there's nothing we can't do.
Only Christie® Rental Staging Partner in Romania
We are proud to be the only company in Romania to provide rental solutions for Christie® equipment.
Performance-Oriented
We offer on rent flagship Christie® projectors including Boxer Series, Roadie 4K45, M Series, and J Series.
3DLP stands for 3-chip Digital Light Processing
Every single one of our videoprojectors is packed with the latest 3DLP technology, capable of producing 35 trillion colors and smooth, jitter-free images.
Make your project a reality
Video Projection
Signal Routing, Transport, and Management
Media Servers
Project Management
Contact Details
Arrange a meeting, ask for info, or get a quota.
19 Trandafirul Rosu Street, 032871 Sector 3, Bucharest, Romania